Hello, I'm Sandile
fullstack software developer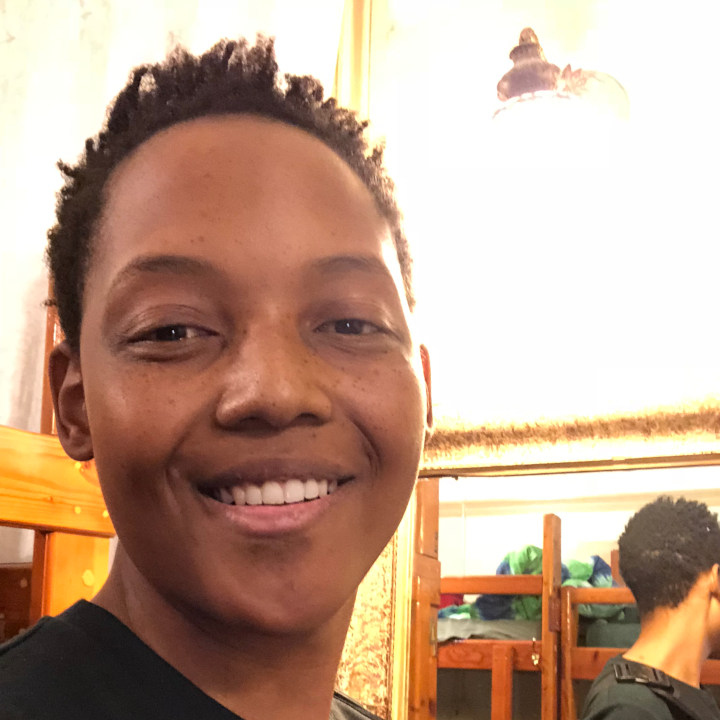 A little about me
I am a twenty-something-year-old software developer living in New York. I'm a problem solving enthusiast, with a penchant for coffee and a whimsical sense of humor. Come say hey at a hackathon or tech meetup near you.
If you aren't tired of me yet, check out my blog.
If you want work with me, take a look at my resume.
What I do
Development
I build webapps with React.js or Angular.js in frontend, and Node.js or Go in the backend. I've worked with MySQL, PostgreSQL & MongoDB in the database layer. I know my way around Android on the mobile side, and I some times dabble in Rust for system-level tools.
Community Organizing
Sharing what you're passionate about with other people is one of the most rewarding experiences any person can enjoy. I of course am no exception. Organizing public events and clubs is how I share my passion for software development and science.
Open source
I open source and the spirit of collaboration through contribution; software should be transparent and collaborative. I have contributed to several open source projects, and I open source most projects that I build independently.
All Things Basketball
I'm a backetball fanatic. Over the past few years, I've progressively gotten enamored with the nuances and dynamics of the game. My foray into the world of hoops has been spurred by incredible sports writers like Zach Lowe.
I've worked on
Stuff I'm Working On
Skills
Node.js
Android
Go & Rust
Java, C# & C++
SQL + Mongo DB
ES6, CSS3 & HTML5
Angular.js & React.js